A Handy Guide for The Best Women's Clothing Stores in New Zealand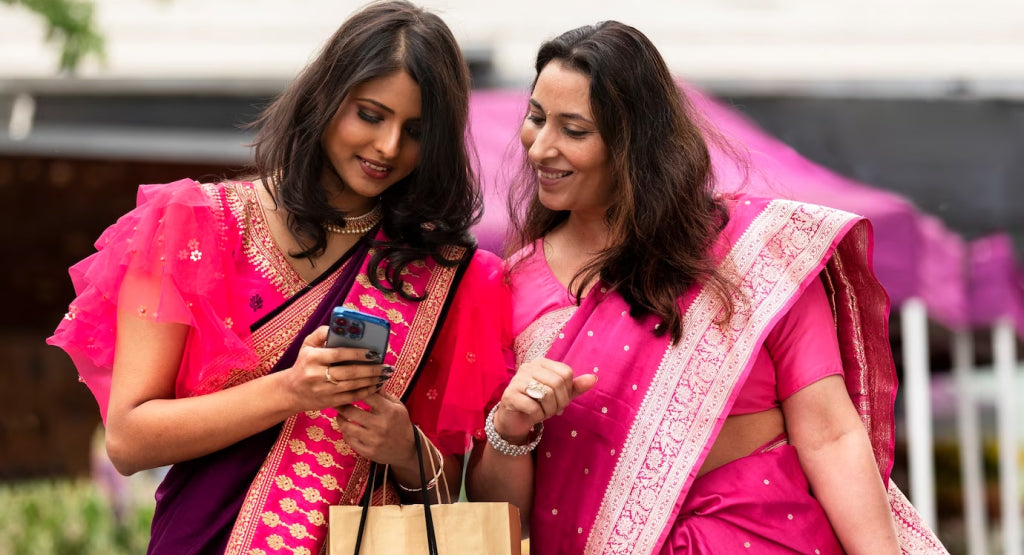 As the festive season draws closer a lot of women start looking for the perfect ethnic pieces that can perfectly complement their occasion. If you're looking to plan your outfit or get it custom-made in advance then you need to choose the best ethnic wear for you.
Whether you're looking for some exquisite sarees, soft and glam lehengas or even bridal wear you can easily find what you want online. Ethnic wear can range from heirloom pieces that celebrate your Indian heritage and traditional art forms to modern and chic pieces that are affordable and fashion-forward.
From lush shades to handwoven embroidery and embellishments here is a handy guide to shopping for your favourite ethnic pieces online.
Women ethnic wear Christchurch
Here are some handy tips to buy statement ethnic outfits online.
Statement outfits never really go out of style and there are multiple ways to accentuate your ethnic silhouettes whether you're dressing up or dressing down for any occasion or event. Some women's clothing in NZ combines old-world elegance with modern staples for a unique feel.
Just keep in mind that when it comes to choosing your outfits, a lot more goes into it than simply picking a saree material or choosing a floor-sweeping lehenga. Let's explore some of the best tips to style your Indian outfits.
Avoid adding more than 3 shades in a look
While almost all shades work for women ethnic wear in Christchurch, professionals advise that you stick with a maximum of two shades when planning an outfit.
Even if you are looking to head out for an occasion, look for pastels like blush, dusty blue, mint green, lavender and more. You can also choose metallics for a glam look.
Allow men to try out brocade
Just like women's clothing stores, brocade isn't only reserved for women and black and gold brocade blazers will look stunning on men paired with black pants and metallic jutis. You can even advise him to try a chain link bracelet for a modern feel.
While most outfits come readymade, if you want to drape it a certain way then it's good to tweak your outfit. Look for new ways to style your outfit, add some jewellery or even tie your hair back for a stylish look.
Create an Indian LBD version
A little black dress is something every woman needs to have in her closet, however, when it comes to ethnic wear you can choose an all-black sari or a gorgeous black lehenga set with mirrorwork and detailing and pair it with a diamond necklace and a matching bangle for a timeless look.
Women ethnic wear NZ
Styling your ethnic wear like a Bollywood celebrity can look challenging. Everyone knows how effortless and elegant Bollywood celebrities look, right from the ideal shade of lehenga to beautifully embroidered sari and churidar.
If you've been wanting to style your women ethnic wear in NZ for your wedding or special occasion then you need to look for classic silhouettes and signature pieces that make you easily stand out among the rest. Here are some ways to ace that Bollywood look.
Take cues from celebrities
When it comes to women's clothing stores in NZ find inspiration from people that are best dressed and showcased in the spotlight.
Take note of their age, the way they dress and any signature staples that they have like Alia Bhatt's Indo-western fusion wear or Priyanka Chopra's smart layering and ethnic prints along with flowy patterns and traditional jewellery pieces.
Instead of wearing the same outfits repeatedly, you can choose remained classic wardrobe staples that fit in with the latest trends and put your unique flair on it.
Looks for ways you can style your ethnic wear for women to make it feel more comfortable and create a distinctive style statement for yourself.
If you are choosing clothing based on what your parents, role models, friends tell you or maybe you've seen a trendy piece online then this should not be the case. Always choose pieces that resonate with you and that you adore wearing.
While people will always advise you to choose certain clothing, it may not go with your age, style or even your skin colour. Make sure that you check how the outfits look before you invest in them.
Indian ethnic wear for women
The best ethnic wear trends to choose online in 2023
The year 2023 has seen a huge rise in women's clothing shops in Christchurch namely ethnic wear. With the wedding season around the corner, a lot of people are looking to invest in trends like organza, sequins, jacket lehengas, block prints and much more including styles like pastels and cut-out cholis.
These beautiful lehengas are set in silk, with digital print work in stone, lace, and mirrors all in a single tone. You can choose between pastels or glam sequin shades.  
The Anarkali style is basically a lehenga with a long kurta-style choli with a slit down in the middle or the sides. These lehengas are usually set with pearls and mirror handwork and have quickly gained popularity in the elite scene.
When you buy Indian ethnic wear, look for silk-based floral palazzo suits sets with sequins or even with stone work and netting based embroidery. Sequins and matte textures are quickly making a comeback for a few years now and it's all about the sparkle and shine.
A lot of designers are using sequins and shimmer for minimalistic but striking designs.
Handwork designer blouses and readymade sarees never really go out of style. Look for a range of quirky tops like crop tops, full-length tops, halter tops and even neutral tops that can go with a range of sarees.
Women's clothing stores
Tips for choosing the best brand online
Nowadays, a lot of women tend to opt for Indian ethnic wear online shopping as it's practical, easier, and much more convenient especially when you lead a busy lifestyle.
Choosing your clothing online opens you up to a range of brands and new stores and you need to make the right choice to get the perfect match for you. This allows you to stock up on trendy clothing, cute shoes, and anything else you need to add to your wardrobe.
Here are some of the tips to keep in mind when online shopping from various brands.
When looking for women's clothing shops in NZ, always look for bright shades that you can wear to the office along with for occasions so that it looks energetic and full of life.
You can even accessorize your clothing with bright jackets in ethnic prints or pair it with kurta sets to stand out from the rest. You can even pair your ethnic jacket with dresses and a pair of jutis.
Accessorizing your outfit
No matter whether it's heirloom, traditional or modern, accessorizing your outfit makes you look more jazzed up. You can balance it out with a nose ring, earrings, bangles, and a simple necklace.
Along with the perfect outfit you also need to pair your clothing with ideal footwear. Look for pieces like heels or ethnic jutis that make you feel confident and good along with allowing you to walk around comfortably.
Wrapping Up
Saheli Indian Ethnic Wear offers a range of lace, embroidered and detailed kurta sets, sarees and lehengas that come in a range of shades from pastels to jewel-toned options for your next festive outing.
You can even pick from mix and match shades, breezy sarees set with patti and foil print work or even handwoven dupattas to add to your current collection.
---